March 16, 2020
You can only improve what you track and measure. Therefore, I journal my progress for my 2020 resolutions.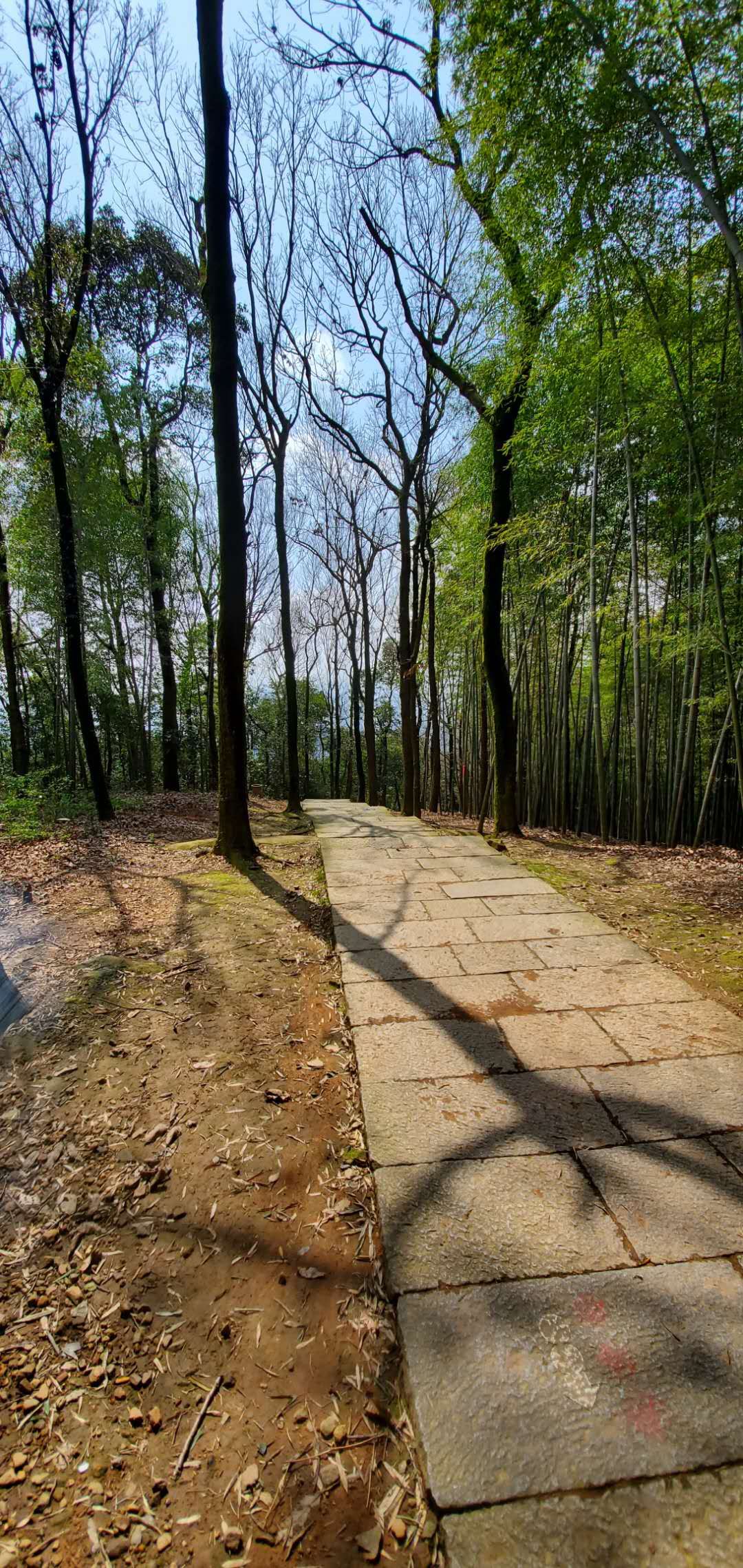 hiking to Five Clouds Temple (五云寺)in Hangzhou
- 25 books War & Peace just keeps going on and on. It's a great book and I like reading it, but it is longer than the bible and definitely tough one to finish. I am still doing well, and should really be finishing the book this before the weekend. I'll pick my next book strategically short-paged, even though I know this sounds kinda dumb, just to hit my target of 2 books.
- run 2 marathons, one sub 4h, one sub 3h I did a 30k run on Sunday. It was beautiful weather in Hangzhou and the track along the river was completely open after weeks of Corona fear. It was a wonderful run, the sun shining in my face, even giving me sunburn, and hundreds of people out and about at the same time letting dragons fly or practicing with their long boards. I was also better prepared for this long run than last week. I had more nutrition and water with me. Ultimately though I could have eaten one more gel, just to finish the run as strong as I started it. I might finish my monthly target of 250k early this week, with just 89km left to run. 89k is also exactly what I ran last week, so a very attainable goal with so much progress already made this month. I joined the PR Marathon Program last week, which also put me into the Strava Club with roughly 200 more "serious" runners. I thought I could finish last week in the Top10 of said club with my 89km weekly distance, however I barely made it into the Top10 with one runner finishing an astonishing 200km in one week. My updated training log.
- visit Germany once Less homesick than I was after returning from Germany, but still have to keep this goal in mind for Eli & Jade.
- go on a bare-bones camping holiday with Jade & Eli
No update, it's winter still and this is definitely something for summer, before Eli goes to kindergarten.
- sleep 7 to 8 hours per night, aim to be in bed by 9:30pm
Doing pretty pretty good on this. Despite needing a full nights sleep yesterday, after my long run, I had problems falling asleep and feel very tired from the weekend hike and run. The weekdays should give me the freedom to go to bed early again and lock-in much needed sleep to combat another physically challenging running week.
- use a scale to check my weight every day
I did better last week, and only forgot it on the weekend in Hangzhou. I also came to the conclusion that this is a very unimportant goal as long-term weight gains and losses will be felt much more dominantly in hip width than on the scale. Still, keeping this up until at least July to see how my daily life will reflect on the results over time.
- do not use my phone within 90 minutes of waking up or going to bed
Doing well! Getting easier and easier cause I just replaced my phone with books.
- earn a promotion
Corona is underway in the rest of the world, while China is relaxing. I dare not to think of any personal economic outlooks just yet. I will keep doing my best, so just do what I do already, and reevaluate my situation in a few weeks time.
- write weekly progress of 2020 goals every Monday
Doing well today. It's Monday and I am here writing down last weeks progress. Not bad, not bad at all.
---
Eli is still not home, and I am getting very pissed at my mother-in-law who refuses to travel back to Hangzhou with him on the grounds of transportation inconveniences. We had 2 amazing weekends in Hangzhou, where it would have been awesome to have Eli with us. This week we went hiking on a trail just a short walk from our house and had great time with delicious food to top it all off.
To that effect, turn your goals into habits and progress will be noticeable and much more attainable.
goals now running family focus writing resolutions update hiking resolutions2020
---
Previous post
Update 7 on my new year's resolutions
You can only improve what you track and measure. Therefore, I journal my progress for my 2020 resolutions. - 25 books I made some nice progress on
Next post
The case of the missing song :: if you ever had an earworm listen to this podcast
"Maybe the greatest podcast episode of all time" - Guardian I have to agree with the Guardian. Yesterday was the first time I listened to the